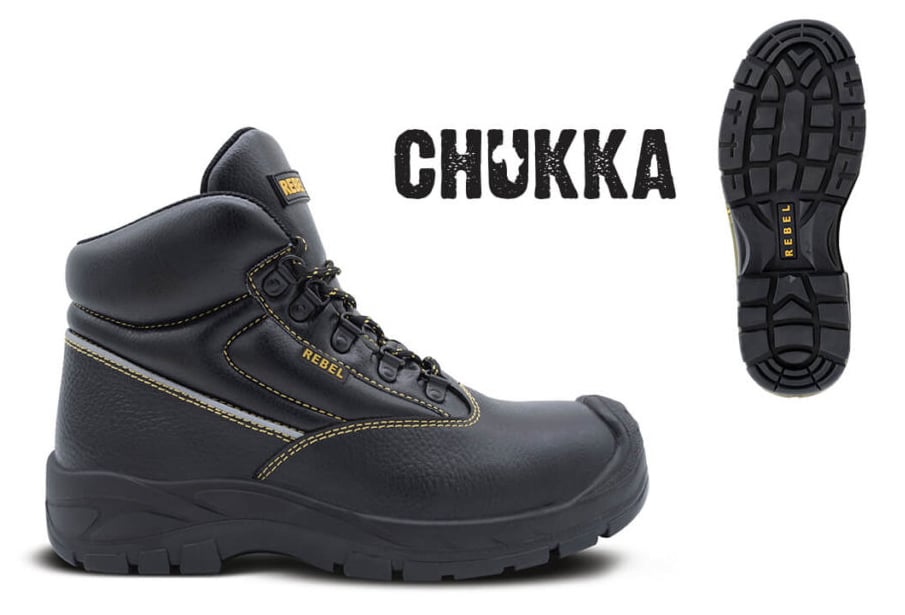 After protecting workers for more than fifteen years, the iconic REBEL Chukka has been redesigned. With a focus on exceptional safety, comfort and style the new CHUKKA retains the standard technical safety features but now also includes:

– An updated outsole with refreshed side profile and better grip
– A robust toe bumper for added scuff protection
– SRC slip resistance – The highest slip resistance rating available

The new design offers the latest international safety footwear features that provide better rigidity and torsion for superior comfort and support which reduces wearer fatigue. The Chukka range retains the exact same fit and feel that workers have come to know and trust from REBEL Safety footwear.